Engagement parties are a great way for family and friends to get together and celebrate your upcoming wedding.
What is an engagement party? Engagement parties can be something as simple as a brunch, dinner or cocktail party at home with close family and friends, or they may be more elaborate affairs ranging from catered events held in private homes to weekend-long celebrations hosted by mostly the couple's parents.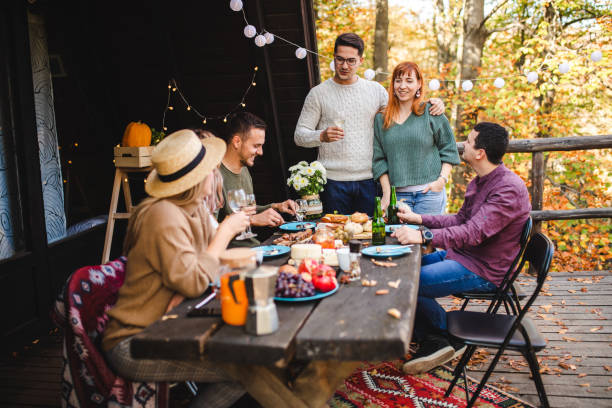 Traditionally, the bride's family has most often hosted the engagement party although couples are increasingly hosting their parties since it allows them to include those guests who might not have been invited to the larger wedding–meaning parents of both sets of grandparents, godparents, etc.
Once you've decided to throw an engagement party, it's time to start planning. Planning an engagement party is a great way to celebrate the engagement and welcome friends and family into the new life you're about to build with your partner. For more information about what happens at an engagement party, just click it.
Here's a guide to help you plan the perfect celebration.
1. Choose A Date And Venue.
The date of your engagement party will depend on a few factors, including the availability of your chosen venue and the timing of your wedding. If you're getting married soon, you may want to have the party closer to your wedding date. However, if you have more time to plan, you can choose any date that works for you and your guests.
When choosing a venue, consider the size of your guest list and the type of party you want to throw. If you're inviting a large number of people, you'll need a venue that can accommodate a large crowd. If you're having a more intimate gathering, an outdoor barbecue or an intimate dinner may be the right choice.
2. Make Your Guest List And Send Out Invitations.
As with any party, the size of your guest list will have a big impact on how much you will need to spend on food and beverages, decorations, entertainment, and other essentials. It's important to create a final guest list before sending out invitations so that you don't waste money on unnecessary costs later on in the planning process.
3. Pick Out Decorations And Party Supplies.
When decorating for your engagement party, consider what type of theme or mood you want to set for the event. Some couples opt for romantic and elegant décor, while others prefer a more fun and festive atmosphere.
4. Choose The Right Food And Drink.
What you serve at your engagement party will also be determined by the size of your guest list and the type of party you're throwing. If you're having a large number of guests, you'll want to serve buffet-style food so that everyone can get what they want. For a smaller gathering, sit-down meals or appetizers may be more appropriate.
5. Plan Entertainment For Your Guests.
Entertainment is always a good idea for parties, especially if you have a lot of guests who don't know each other well. Depending on the theme of your party, you can choose to have a live band or DJ, games and activities, or even a photo booth.
6. Send Out Thank You Notes After The Party.
Once your engagement party is over, it's time to send out thank-you notes to everyone who came and celebrated with you. You'll want to do this as soon as possible so that your guests know how much their presence was appreciated on your special day.
With these tips in mind, there's no doubt that you'll be able to plan an engagement party that your guests are sure to love! Just remember to take things one step at a time, and don't forget to enjoy yourself along the way!​

If you would like to document your party, check out engagement photographer long beach. They have excellent services.