When most people think of a dream wedding destination, they imagine a place like the Caribbean or Italy. While these places are beautiful, they can also be quite expensive.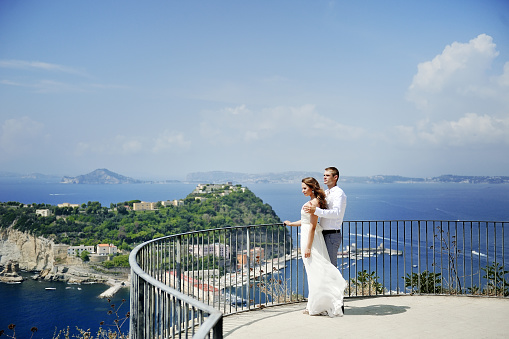 Wedding planning can be a daunting task, especially when you're on a tight budget. But with a little creativity and resourcefulness, you can still have the wedding of your dreams – even if it's not in your ideal location.
If you're looking to have a fabulous wedding on a tight budget, there are plenty of other options available to you.
Here are some tips on how to get to a fabulous wedding destination on a tight budget:
1. Evaluate your priorities.
First, start by evaluating your priorities. What's most important to you? The location, the food, the décor, the overall experience? Once you know what's most important to you, you can start narrowing down your options.
2. Do your research.
Before you start booking anything, do your research and compare prices. Many websites offer comparative pricing for various wedding locations. This will give you a good idea of what to expect in terms of cost.
There are lots of great destinations that can be affordable if you know where to look. Try searching online for package deals or contacting local tourism boards for information on affordable venues and activities.
3. Be flexible with your dates.
If you're willing to be flexible with your wedding date, you may be able to find better deals. Many venues offer discounts for off-peak dates or weekday weddings.
4. Consider a less popular location.
If you're set on a particular destination, you may want to consider getting married in a less popular location. This can often be just as beautiful – and a lot cheaper!
5. Have your ceremony and reception in the same place.
If you're looking to save money, consider having your ceremony and reception in the same place. This will eliminate the need to rent two separate locations – and can often be more convenient for your guests as well.
6. Ask about discounts.
When you're contacting various vendors, be sure to ask about any discounts that may be available. Many vendors offer discounts for early bookings or multiple services.
7. Consider a DIY wedding.
If you're looking to save money, consider having a DIY wedding. This can be as simple or as complicated as you want it to be – and it can save you a lot of money in the process.
8. Consider having your wedding in your hometown.
This is probably the cheapest option, and it also has the bonus of being convenient for your guests.
9. Look for destinations that offer all-inclusive packages.
These packages often include food, drinks, lodging, and activities, which can save you a lot of money in the long run.
10. Consider renting a vacation home or condo instead of staying in a hotel.
This can be a great way to save money on lodging, and it also gives you more space and privacy.
11. Travel during the off-season.
Airfare and hotel rates are often much cheaper during the winter months or in the early spring.
12. Check out local attractions and venues.
There may be some great options close to home that you hadn't considered before.
13. Don't be afraid to negotiate.
If you find a venue that you love but it's out of your price range, see if there's any room for negotiation. Many venues are willing to work with you to create a package that fits your budget.
With these tips in mind, you're sure to find a fabulous wedding destination that won't break the bank. Happy planning!

Take a look at this related article about destination wedding meaning, you might be interested in.