Gaining more website traffic doesn't happen overnight. It takes time, effort and dedication to create a successful online presence that appeals to your target audience. To ensure you get the maximum return on investment (ROI) from your efforts, it's important to identify and implement effective strategies that help increase website visits and lead conversions.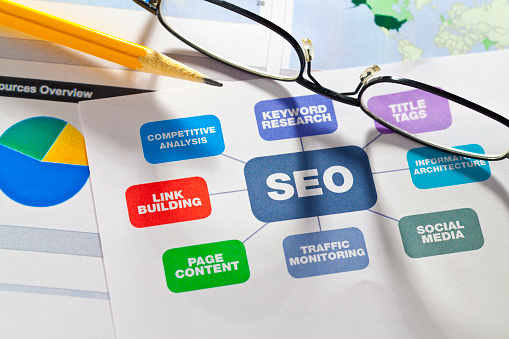 Here are 10 tips to grow your website traffic:
1.
Make Sure Your Website Is Mobile Friendly
Nowadays, most people access the web on their phones or tablets. Therefore, your website must be optimized for these devices. Having a responsive design and making sure your pages are loading quickly can help you get more visitors from mobile users
2. Posting Videos Or Images
Apart from text-based content, you can also increase your website traffic by posting videos or images on social media platforms such as YouTube or Instagram. You can create how-to videos and tutorials related to your business and services, or post images that showcase the products/services you offer. 
3. Leverage Influencers
Working with influencers in your niche can help you reach a larger audience and generate more traffic for your website. Look for influencers who are active in your industry and create content that resonates with their followers – this will help drive more visitors to your site.
Additionally, influencers can help you share your content and build relationships with customers who may be interested in what your business has to offer. 
4. Utilize Paid Advertising
Though it may require some investment, paid advertising can be a powerful tool when used correctly to drive website traffic. Ads on platforms such as Google, Facebook and Twitter can target users based on demographics and interests, ensuring that you're reaching the right people with your message.
Additionally, using techniques such as retargeting ads allows you to remind visitors of your website after they leave, increasing the likelihood of them returning. 
5. Build Backlinks
Link building is an essential part of SEO and should not be overlooked when attempting to grow website traffic. Building backlinks from external websites to your own can help to improve its search engine rankings, resulting in more organic visitors. Additionally, getting backlinks from authoritative websites will further strengthen your website's overall position in the SERPs.
6. Use High-Quality Content
Use high-quality content to engage readers and build trust. Quality content is a surefire way to draw more traffic and keep them coming back for more. It doesn't matter the format—blog articles, white papers, case studies, infographics—as long as the content you produce is useful, authoritative, and engaging.
Creating quality content that appeals to your target audience will help you build relationships and generate leads from visitors who are interested in what you have to offer. Additionally, optimizing your content for search engines will help it rank higher in organic search results, resulting in more web traffic.
7. Optimize Search Engines
Focus on optimization for search engines (also known as SEO). A well-optimized website can go a long way in helping your website get noticed in search engine results pages (SERPs). Make sure you have clean coding and keyword-rich meta descriptions to ensure your site shows up when people are searching for related topics online.
To optimize your website, contact Sefe Marketing SEO services Australia. 
8. Leverage Social Media Platforms
Leverage social media platforms to spread awareness of your website. Having an active presence on social media can be a great way to increase awareness about your website and drive more traffic to it. Make sure you have shareable content that is relevant to your brand and post regularly across all the platforms you are using.
9. Explore Guest Blogging
Explore guest blogging opportunities as well as cross-promotions with related sites. Guest blogging is a great way to get your name out there while also potentially helping you gain links from other websites which can help improve rankings in search engine results pages (SERPs).
Cross-promotion with related websites, such as through co-branded materials or link exchanges, may also be beneficial for increasing website exposure.
10. Monitor Analytics Data
Monitor analytics data often and tweak strategies accordingly. Once you have implemented all of these tactics, it's important to keep track of how they're performing and make adjustments if needed. Analytics data will give you insight into which strategies are working so that you can focus more on those and adjust the ones that aren't as effective. This will ensure you are getting the most out of your efforts and maximizing website traffic growth.
https://www.youtube.com/watch?v=GJ7T5DmzFyQ
There you have it—10 tips for growing your website traffic. By following these steps, you should be able to see an increase in visitors over time and help boost visibility for your website or business online! Good luck!